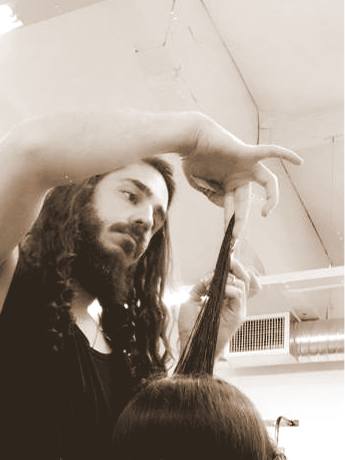 I'm Scott Tomlinson, and I opened HUM hair design to provide a space that is ideal for the creation of the highest level of technical work, and to promote a relaxing atmosphere for my clients.
The focus at HUM is solely on the most important aspect of hairdressing, the haircut.  It's the only service you'll find on the menu.
A well designed and executed haircut is absolutely essential to create the potential for an amazing hairstyle. It is the cornerstone on which everything in hairdressing sits.
(Humming is one of the simplest sounds a human can make. It reduces stress, provides a sense of calm, and lowers ones heart rate and blood pressure.)